A Rating Engine lets you take rate cards and combine it with usage information to produce an event based cost and sales price for an item. JEM takes this to another level by also providing an extra tier of pricing to support reseller channels - so our system can rate for a reseller and end customer at the same time.
Whether you are a distributor, service provider or work with direct customers, the Rating Engine will simplify the challenges faced by applying complex price books to large volumes of data. The Rating Engine has been deployed for cloud usage, postal events and telecom billing.
Telecommunications Rating
For telco billing our Rating Engine can ingest CDR/SDR or EDR records at pace and apply your tariff / price plan, providing rated data in seconds from the original event. The system provides live reporting as well as CDR export generation for near real time data for your own use or that of your customer/partner. Exceptions are handled on the go, so you aren't stuck with a delay at the end of your billing cycle.

Cloud usage rating
More and more of our customers are selling / reselling cloud services and with the enhanced flexibility of these products comes increased complexity in billing and reconciliation.
The JEM Rating Engine can store customer rate cards for cloud services and apply these as it receives usage events. Events can be ingested in a variety of ways - but whether its month end or real time, JEM will provide detailed exception reporting if there are any errors.
JEM's billing engine will take the rated data and apply it to the correct billing cycle as necessary as part of the configuration of the system
Summary of Rating Engine Features
Rate anything
Real time and/or sporadic data
Exception reporting
Works seamlessly with the Billing Engine
Data fidelity and instant reconciliation where possible
Case Studies
MDEE
Established in 1997, Mdee is a leading BT and EE …
Read More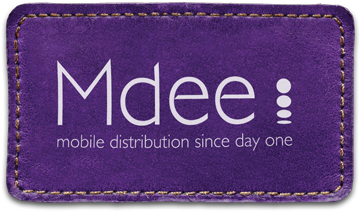 Exertis
Exertis is a leading technology distributor of …
Read More