Lets Meet
Exertis
Company Size
500+ Members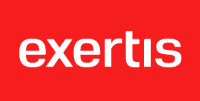 Exertis is a leading technology distributor of consumer, business and enterprise products from pioneering technology brands, playing an integral role in supplying the world with cutting-edge technology. Exertis distributes everything from AV solutions to AI-powered smart-technology and in 2020 had a turnover of £3.913 billion. Exertis, a wholly owned subsidiary of parent company DCC PLC, a FTSE 100 company, represents more than 700 brands in the UK alone and continues to grow.
Challenge
Exertis wanted the ability to offer their Resellers hardware and software products on a subscription payment basis, rather than the typical traditional CAPEX model. To do this they needed a flexible billing system that was able to handle monthly subscription based billing as well as upfront payments. Whilst their trusted and robust ERP system was not able to support monthly billing, it was still central to their wider business, so any new billing system would need to be integrated.
In addition Exertis wanted a Reseller Portal for easily generating, customising and exporting quotes, placing orders and viewing invoices.
The Solution
Exertis selected JEM based on its flexible billing, wide ranging functionality and competitive pricing. JEM's complete business management platform provides Exertis with advanced CPQ (Configure, Price, Quote) functionality, Sales Order Processing and Billing, along with its unified CRM and Support Ticketing.
Exertis Enterprise can now offer any combination of upfront and monthly subscription pricing for its security and networking solutions, with Resellers given bespoke discounts from a centrally maintained price book.
Resellers have access to JEM's Reseller Portal which provides instant access to JEM's advanced quote tools. Resellers can rebrand quotations by uploading letterheads, add tailored margins using the built-in margin calculator and export finished quotes to PDFs. Access can also be controlled, giving Resellers' individual teams focused access for quoting, ordering and billing.
The Results
Using JEM has enabled Exertis to launch its 'Hardware As A Service' proposition, which has attracted new Resellers and Vendors, resulting in a significant increase in revenue. This allowed Exertis to be the worldwide launch partner for Zyxel's MSP Evolve Program.
JEM's advanced workflow functionality has also enabled integrations with Vendors to automate the provisioning process. This allows Resellers to instantly obtain access to licence keys, as soon as they place the order.
Overall JEM offers Resellers a much simpler way to work and manage their clients, simplifying the licensing and hardware purchasing process by rolling it all together in one pre-agreed monthly payment. This allows Resellers to be much more competitive and flexible and is key for MSP Resellers who want to embrace the 'as a service' approach to IT delivery.
Customer Quote
"Overall JEM is rock solid and a platform I can rely on to deliver a solution to our customers. JEM represents excellent value for money and working with the team behind it feels as though I am getting priority support. Amongst many other things JEM takes multiple usage files from our Vendors and produces a consolidated bill for our Resellers - in essence JEM makes billing easy." Jason Hill - Exertis Enterprise Sales Director